Marianas Eye Institute's on-site Saipan optical shop provides a selection of nearly 1,200 eyeglasses frames for prescription eyeglasses, sunglasses, reading glasses, and all your optical needs.  Our certified Saipan opticians will help you select the right glasses to suit your face shape and structure.  We have frames for all budgets, including our $77 complete glasses (lens and frames included).  Or if you like, you can choose from our designer collection, which includes such brand names as Ferragamo, Coach, and Louis Vitton.  Come in today, and let us help you at our Saipan eye clinic.
Your "Peace of Mind" Eyeglass Guarantee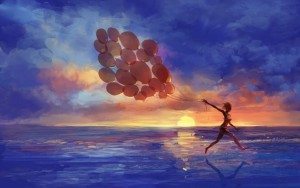 At Marianas Eye Institute, we want you to be absolutely happy with your new glasses. That's why every pair of prescription glasses comes with our incredible 7 point "Peace of Mind" guarantee. You can have absolute confidence in your purchase.
We guarantee our price. We'll beat any Saipan price for the same frames and lenses.
We guarantee total satisfaction with every pair of glasses. If you have any problems at all, just bring in your new glasses within 30 days and we'll replace them for free or provide a full refund. (Glasses must be purchased within 30 days of prescription to be covered by this warranty.)
We guarantee our frames under normal wearing conditions. All our frames are backed by our amazing one-year warranty.
We guarantee our lenses. If your lenses break anytime within a full year, we'll replace them for free.
We guarantee against scratches. All our lenses (except for basic plastic) are guaranteed against scratches from normal wear for a full year.
We help you with natural changes. If your eyes change and you need a different prescription within 30 days, we'll update the lenses to match the changes in your eyes for free. (Glasses must be purchased within 30 days of prescription to be covered by this warranty.)
We will adjust and tighten your frames for free for their lifetime.
At Marianas Eye Institute, we stand by our products. We stand by you. That's peace of mind.
Saipan Eyeglass Selection and Style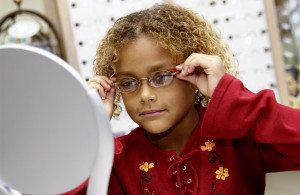 At Marianas Eye Institute we have a broad selection of nearly 1200 eyeglass frames to fit any style, any budget, and any age. From brands such as Disney and Dora for children, to trendy designer frames for style-conscious teens and adults, to traditional styles for our conservative clients, we have something to fit your needs. In addition to our standard frames, we also carry titanium frames that are ultralight and super-strong. We carry such popular styles as the "Twist and Flex" frames that are nearly indestructible. And we're always updating our eyewear gallery with the newest styles.
We work with internationally renowned vendors to bring you brands with a reputation for their quality and value. Our brands include:
Calvin Klein
Coach
Nike
Salvatore Ferragamo
Disney
Twist and Flex
Adriene Vittadini
Anne Klein
Oxford
RayBan
Rodenstock
Seiko
Shiseido
Vogue
Lens Technology Gives You More Choices
Our Saipan eye clinic's priority is to give you the highest quality glasses at a price that is right for you.
With state-of-the-art lens technology, our in-house optical laboratory can now make 95% of prescriptions eyeglasses right here on Saipan with same day service. We can make the following popular lenses right here in our in-house optical laboratory:
Photo-chromic lenses that turn dark in the sun
Ultra-light and ultra-thin lenses
Progressive "no-line" bifocals
Traditional "flat-top" bifocals
Prescription sunglasses
Tinted lenses
Impact resistant lenses
Scratch resistant lenses
Ultraviolet blocking lenses
Our helpful staff will guide you in choosing the lenses and features that are just right for you.If you are among the 5% of people that have a higher prescription or need special features such as polarized lenses or antireflective coatings, we must order your lenses from off-island. These special prescriptions come from our partner top quality laboratories in the United States.
Making it Easy to Choose Eye Glasses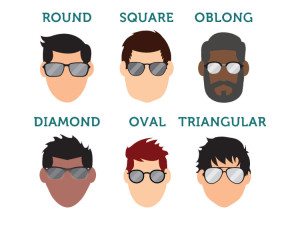 With this many great choices, selecting a pair of glasses on Saipan might seem overwhelming. Not to worry! Our experienced Saipan optical staff can help recommend styles that compliment your facial features and your complexion. We'll discuss the options with you and guide you towards the best lenses and frames for your lifestyle and budget. We are here to make it easy for you, and we are dedicated to your total satisfaction.